iSpy Installation and Settings
iSpy is available in English, Brazilian Portuguese, Czech, Deutsch, ελληνικά, Español, Française, Hrvatski, Italiano, Magyar, Nederlands, Русский, Polski, Português, 中文 (繁體), 한국어 and 中文

Windows XP/ Vista/ 7/ 8 (32 bit and 64 bit supported)

Microsoft .Net framework (v4 client) - will be installed if required

A fast computer, 1Ghz+ recommended

Broadband internet connection (for remote access)

iSpy works on Windows XP, Vista, 7 and 8

The software is free, but a small donation for such a great piece of software would be appreciated. Click Here for ispy website and downloads

iSpy Installation Settings
Make sure your USB capture device is plugged in.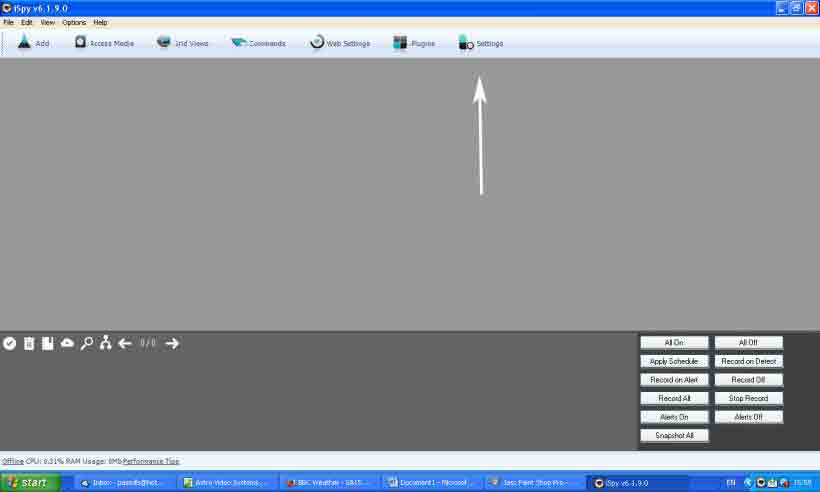 Before adding a camera, create a storage folder for video and grabs. Click on Settings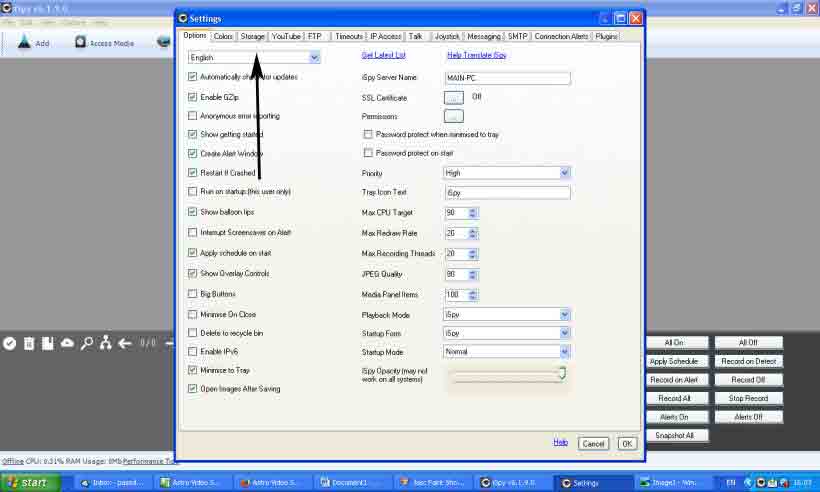 Click on Storage Tab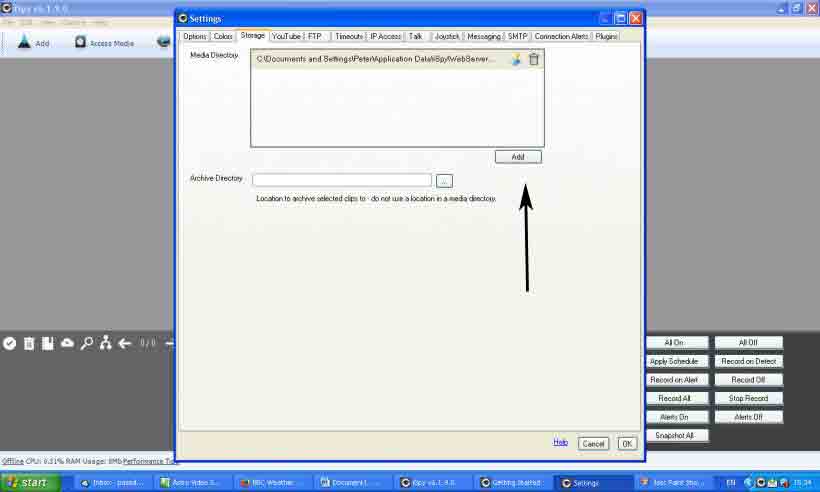 You cannot delete the default storage location before adding another location.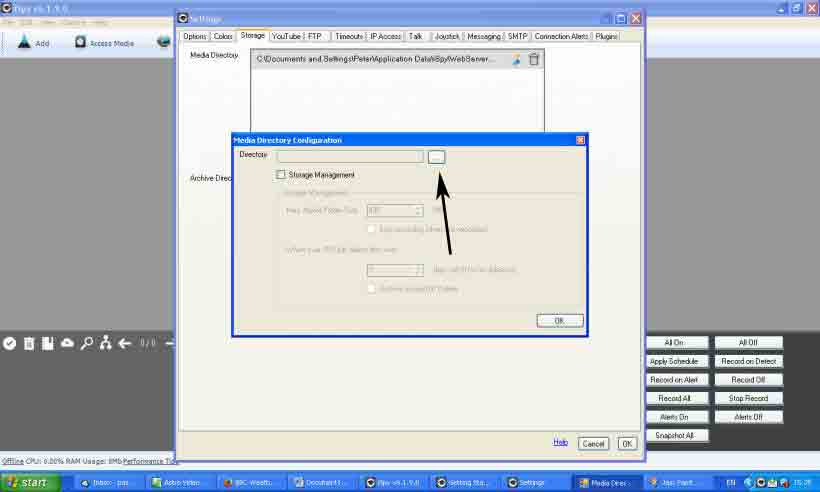 Click on directory tab and add your desired location.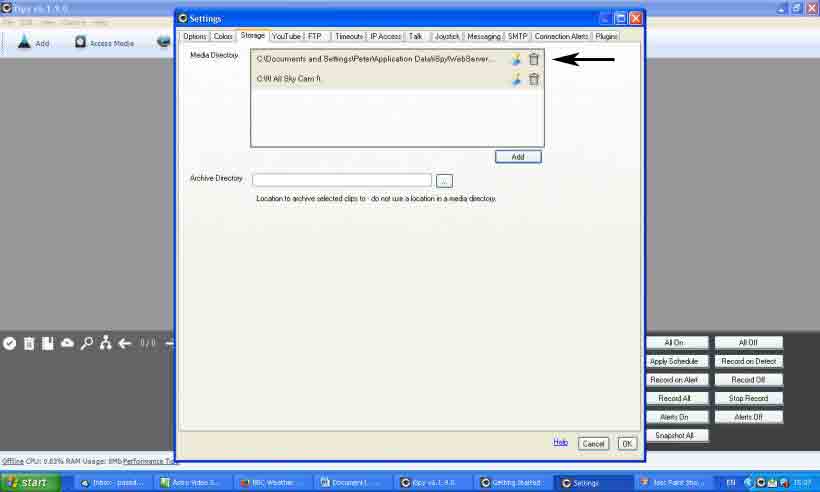 You can now delete the default location.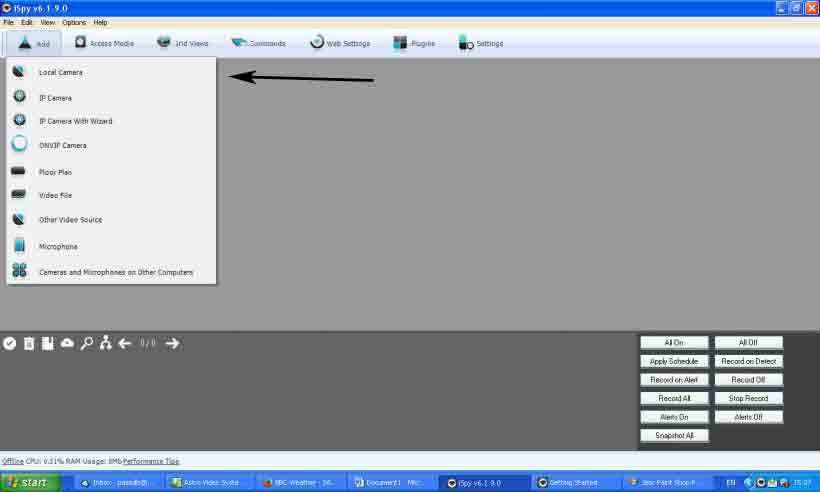 Click on Add Camera and then Local Camera.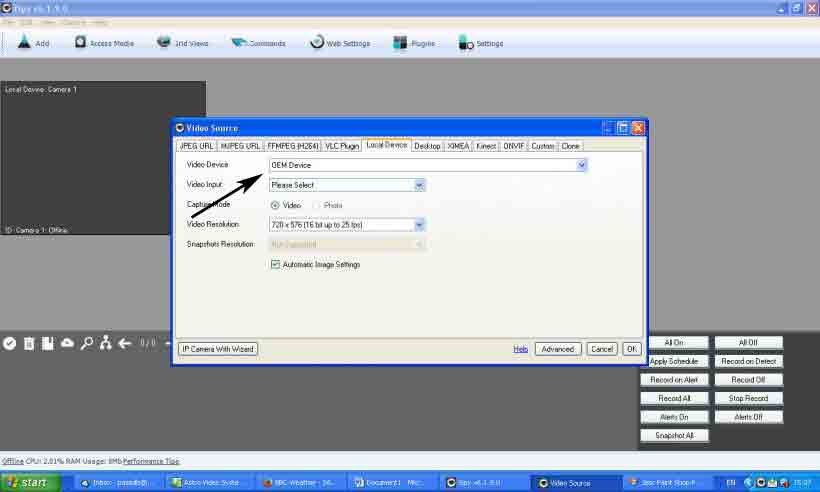 Your USB device - OEM device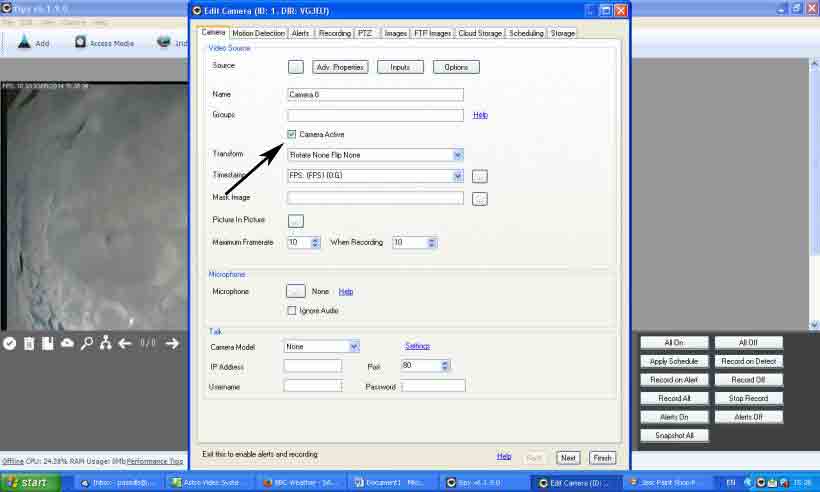 Make sure your camera is active. Click Finish